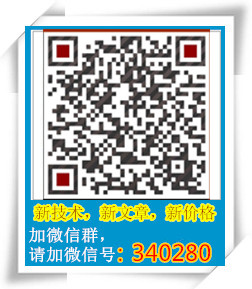 1st Advanced Training Class for Flexible Polyurethane Foam is Recruiting Now! (Training Duration: from Nov 16th to 20th)
Nowadays, with high market capacity and fast-growing global flexible polyurethane foam market, in order to meet such quickly updated technical requirements, we ask for higher product quality with latest advanced technology.
In recent years, besides furniture and auto industry, polyurethane materials alternative to other fields like medication, rag trade, air quality improvement, national security and so forth is becoming widely popular, thus has boosted the manufacture and development of flexible polyurethane foam. According to insider's rough estimate,globle polyurethane foam consumption could be as much as 80 tons per year. Being the leading PU foam industry domestically, we could speculate that in near future, the increase would speed up at 15%-20% rate, which could be very promising.
Polyurethane Flexible foam is pore structured with low density and good resilience as well as good sound absorption, permeability and good warm preservation. It applies to furniture lining material, matress, auto cusion and thermal insulation material production. For civil usage, flexible foam can be used as filter, sound insulation, shockproof,decorative, packaging and heat insulation materials. There should be more and more applications to various fields due to different properties as slow rebound, high resilience, self-skinning, high level of flam retardant and so forth.
Such extensive use in large quantity has given rise to newly updated technology, which in turn, generates new fields' applications and has futher boosted the prosperity and requirement for higher technical know-how. In order to meet the requirements of insiders, polyurethane personnel, PU Alliance forum, QQ mumbers and our suppliers, after several successful training class we held perviously, according to wonderful given advises and suggests and market requirement, we have mede up our mind to keep up with even to overpass the high-end elite-training class built by joint experts in command of molding and Shanghai sponge, providing advanced industry-oreinted elites and technical talents.

Study Object: cool-sponge, electro-sponge, charcoal sponge, bust sponge, special sponge, 5-10 low density sponge, diatant slow rebound sponge(molding), slow rebound sponge, slow rebound self-skinning foam(molding), BS5852 fire-proof sponge, technical-required high resilience sponge and so forth; formula & production processing; problem-solving


We have 3 features in our class:
Feature 1: Training at lab througout whole process, everyone has chance of hands-on experiences.
Feature 2: Four experts commanding on technique of flexible foam with all professional answers to the raised questions by students.
Feature 3: You could independently handle formula and production process after finishing training.

Notes: Two or more year flexible foam or business experience is required for new students.

Teachers: Domestic academic frontier experts and senior engeneer of flexible polyurethane foam with rich experiences
Training Duration: From Nov 16th, 2013 —— Nov 20th, 2013 (students enrollment on 15th, study begins from 16th to 19th, visit factory on 20th)
Training address: Lab, Dongguan JiaGao Information Technology Co.,Ltd, Dongguan, China
Tuition: 20000RMB per capita, including board and lodging.

Contact Telephone No.: +86 0769 22329080, 89109033 Fax: 0769-89026470
Contact person: Wilson (Interpretor&Translator) 13729938651, email: zxtsyz24@hotmail.com ; Mr.Zhen 18688690030; Miss Liu 13726481235; Miss Huang 13790195533
Email: hwawh@126.com
Money remitted or transferred to: Dongguan Donghu Sub-branch, Postal Savings Bank of China
Account Name: Dongguan Jiagao Information Technology Co.,ltd
Account Name: 100613745980010001



4 big surprising gifts for students:

1. A book of《2013 China PU industrial development report》worthing 8000RMB

2. A Cool Memory-Pillow worthing 500RMB

3. An electro perpetual calendar worthing 300RMB, as well as an exquisite gel-pen respevtively.

4. An automatic conversion software for polyurethane foaming process.

In order to make sure the quality and success of this term of training, we limite the students to no more than 20 members.

Please fill in the table below, and have feedback soon:
Notes: The feedback of this chart should be done ahead of Nov 10th.
Matters needing attention
The enlisted deadline is Nov 10th,2013
After transferring or remitting money, please keep the receipt copy and fax it to 0769-89026470, signing "for 1st advanced training class for flexible polyurethane foam". Then we'll check and then give our receipt to you on-site.
Thanks to our preparation in previous time, if any cancellation happens, we would return to you only 50% of total amounts, or you can ask another person of your compant to attend if you couldn't, and updating your information to us as soon as possible.
A week before startup, we would confirm the ultimate information to you and record your information and prepare our agenda and arrangements for you. If you don't receive the our confirmation, please call us, we would arrange it in another way.

Thank you!
Dongguan Jiagao Information Technology Co.,ltd
Dongguan
China