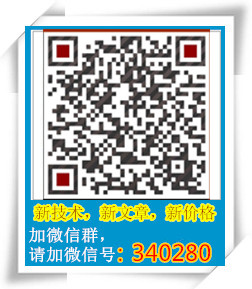 Bayer MaterialScience is increasing its production capacities in the Asia Pacific region to meet the continued growth in demand there for raw materials for coatings and adhesives. Ground has been broken at the site in Shanghai, China for a new plant for the production of the precursor hexamethylene diisocyanate (HDI).

With an annual capacity of 50,000 t, it will be the one of the largest facilities of its kind in the world, and production there will be efficient and ecological with the maximum emphasis on safety, says Bayer. Completion is scheduled for 2016. The company already has one HDI plant in Shanghai, which was expanded in 2013 from its original annual capacity of 30,000 t.
There is considerable demand in the region and China, in particular, for coatings and adhesives, which are used in the automotive industry, the construction sector, and the textile and shoe industries, among others. This growth is being driven to a large extent by the growing middle class, which has an increasing appetite for high-quality end products.
"The construction of our new HDI plant documents our confidence in the Asia Pacific market and China, in particular," said Daniel Meyer, who heads the Coatings, Adhesives, Specialties (CAS) Business Unit at Bayer MaterialScience. "We are determined to continue to grow here in harmony with the rising demand in the region for innovative solutions for polyurethane-based coatings and adhesives." Thanks to raw materials such as HDI, many everyday products last longer, have better properties and a more attractive appearance.
The expansion of its production capacity at the integrated site in Shanghai ensures that Bayer MaterialScience will be able to supply the regional and global market with HDI reliably and flexibly. The project also reinforces and further expands the company's outstanding production technology capabilities. The new plant will utilise gas-phase technology, which requires substantially less energy and solvent than conventional processes.
"The HDI plant represents a major advancement in polyurethane production," said Dr. Tony Van Osselaer, Head of Industrial Operations at Bayer MaterialScience. "Shanghai is one of our largest production sites, and we are represented there by all of our business units. Building the plant at this site allows us to make full use of the synergies offered by our global production network." Van Osselaer said that this would enable Bayer to introduce a new manufacturing process that has a low environmental impact while at the same time satisfies stringent safety requirements.



鼓励原创,支持楼主,顺手回帖好习惯,才有更多人原意分享好文章,见帖必顶,看帖必回。